Chicken Roulade
Literally meaning 'rolled' in French, Chicken Roulade consists of a slice of rolled chicken around a mouth-watering filling of pistachios and sun-dried tomatoes.
Ingredients
1 Chicken Breast
2 tsp Olive Oil
1 Garlic clove, finely chopped
2 tbsp dry roasted Pistachios, coarsely chopped
6-7 sun-dried Tomatoes, finely chopped
1/4 cup Feta Cheese
2 tbsp of Parsley, chopped
2 tbsp Coriander Leaves, chopped
Juice of 1 lemon
Salt to taste
Black Pepper to taste
Preparations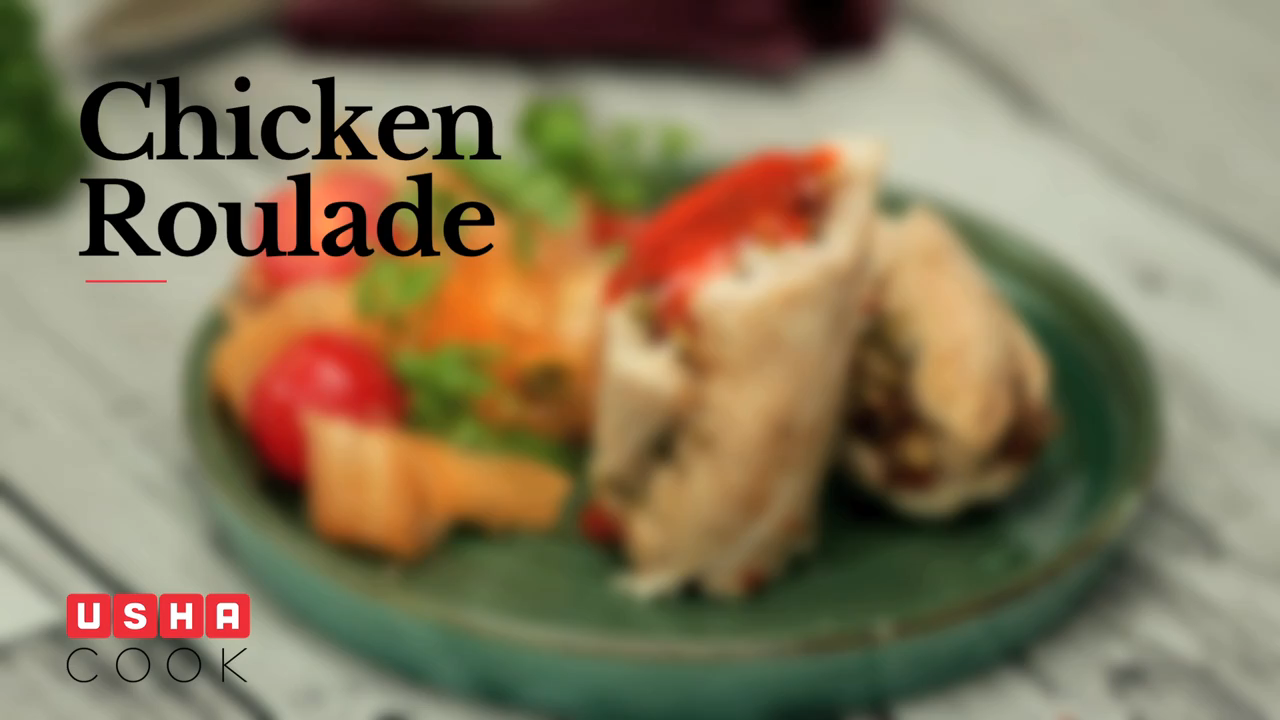 For the marinade, mix together pistachios, sun-dried tomatoes, feta cheese, parsley, chopped garlic, coriander, salt and pepper, lemon juice and olive oil. Mix well.
Slice the chicken breasts along its length, but not all the way through, and open them out to form a butterfly cut. Flatten the breasts and season with salt and pepper. Spread and coat the breasts with the mixture evenly on one side.
Tightly roll the chicken with an aluminium foil into a toffee shape, to close in the filling.
Cook the chicken roulade in the USHA OTG, for 18-20 mins at 200°C degrees. Remove from the oven and let it cool.
Remove the foil and slice the roulade.
Drizzle some tomato sauce and serve hot.
Cooking tip
While rolling the chicken with the aluminium foil make sure it is nice and tight so that it doesn't open when it is being taken out.
More recipes from this collection
More recipes with similar ingredients